Online Service
Contact Person:

Mr. Jason
Check It Out! Ideafly Starts A Crowdfunding On Indiegogo
IdeaFly Minimalistic Stabilizer With GoPro Adapter
After 200 days of R&D, Ideafly releases a brand new Handheld gimbal,to be honest,probably the most worth buying Handheld Stabilizer ever. Excluding fragile and non essentiall 3 axis structures,JJ-1S becomes simplified and strong.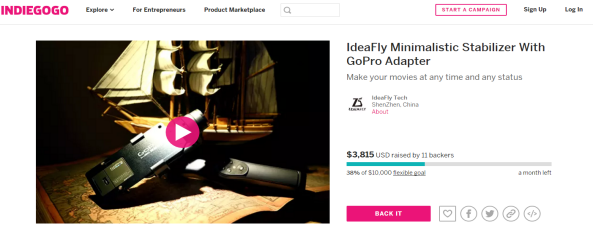 Nowadys, sports cameras are pretty popular among the young people who are crazy about extreme sports and also among the shutterbugs. To meet the requirements of these guys,Ideafly team develops a camera adapter to help switch this Smartphone Stabilizer into a camera stabilizer,largely improving the utilization rate of this gimbal.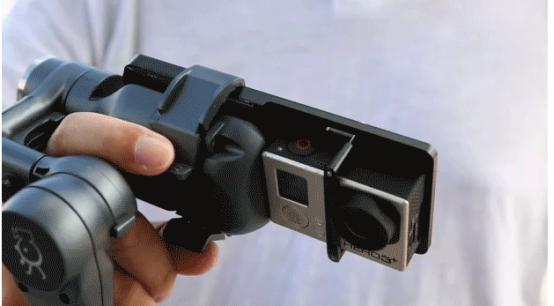 In the mainstream market,two brands of smartphone gimbals are selling pretty good.One is DJI OSMO Mobile,the other is Zhiyun Smooth Q. Actually,we made a comparison among these 3 gimbals,except for the garish app, JJ-1S does have a better performence overall. As we all know, the gimbal is used for shooting a stable image or video, therefore,stability is the most critical feature we need. On the basis of this point, we spent a lot of time and energy on eliminating the shake when mobile shooting and we did it.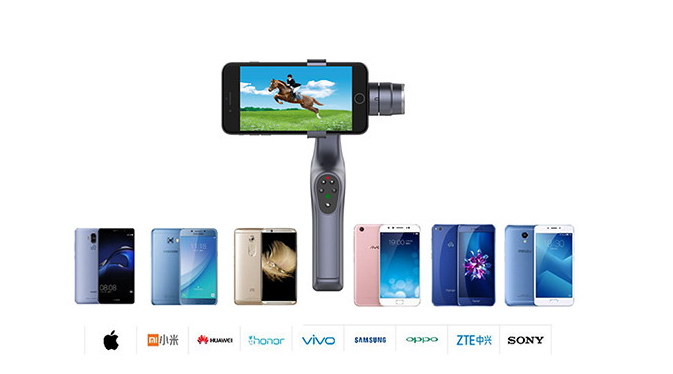 Ok,let`s cut the BS get to the point,below is the link of our crowdfunding website. Click and check, you may find this is the ideal handheld stabilizer you are looking for, besides the super cost-effective price,it will deeply impress you with great stability and easy operation.