Online Service
Contact Person:

Mr. Jason
Ideafly Launches Waterproof Drone Poseidon-480
Taking the urgent demand of Waterproof Drone into consideration, Ideafly has released the Poseidon-480 since early 2017.With 1.2kg payload capacity and 25 minutes endurance, Poseidon-480 has been chosen by the customers in Austrilia,South Africa,Newzealand,Spain etc. Due to its high efficiency and durability,Poseidon-480 has met a warm reception in over 15 countries.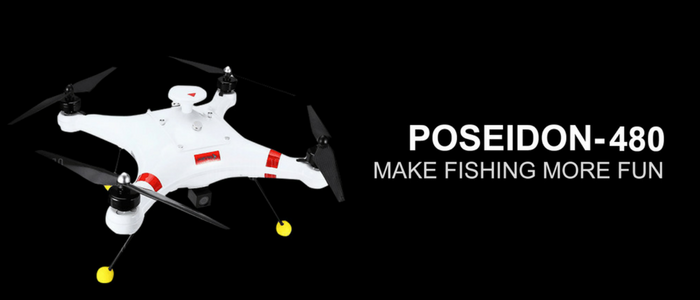 After a long period of tracking,the data we counted shows that two-thirds of the drones are applied in drone fishing area, specially in sea fishing. Assembled with a payload release mechnism,poseidon-480 can be used to carry the bait to somewhere a little bit far from the shore and then drop it. With the help of a drone, no longer need the fishmen take a boat to drop lure.
According to the assessment of our customer in fishing industry,there exsits a market of 200 milllion dollars in South Africa . Though it`s a big market, few people use the drone to drop lures. Reasons come out to be three points as follows.Firstly, the majority of drones in the market are not waterproof, falling into the water can easily leads to malfunction. Secondly, this is a highly demanding task to fly over the windy sea,and also a test of the drone`s overall performance, a little problem can ruin the whole task,for this reason,a lot of drones are unqualified.Thirdly,a certain weight of lure is necessary for catching big fish,what`s more, it may takes a long time to fly the drone to the destination, only with a decent endurance can you enjoy the process,otherwise it can be a killjoy.Unfortunately, most of the drones in the market can carry only less than 800g.Finally,the price,yes ,most of the Waterproof Drones in the market can be etremly expensive,Poseidon-480 makes it accessible and affordable for customers to buy one.

Devoted to solving all the problems above, ideafly has spent plenty of energy focusing on developing and reserching,after at least 200 times of tests,Poseidon-480 finally came out.
For more information about Poseidon-480,click here